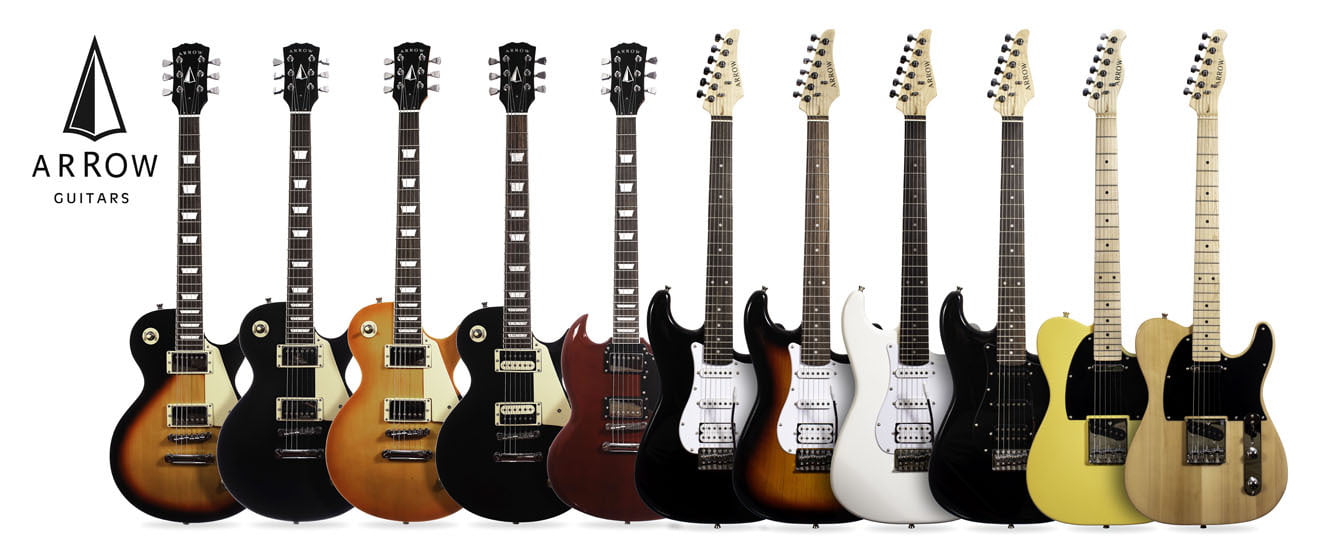 We were impatiently waiting for this moment, and now we can proudly announce: Arrow guitars from the latest collection are already available in our offer!

Arrow guitars and basses are:
perfect choice for the beginners
more than satisfying wood resonation 
quality materials and finishing
Great Value for Money

Every professional musician who has had the opportunity to hold them in his hands repeats the same thing. Namely: these are instruments whose sound and performance far exceed expectations related to the price.

This is splendid news for beginning guitarists with limited budgets. Thanks to Arrow, they're not restricted to instruments of questionable quality that will get them nowhere in the long run.

Instead, they get guitars that will accompany them from their first clumsy sessions at home to the concert debut – and beyond.

Arrow Guitars: What Makes Them a Valuable Addition to Your Offer?

Firstly, they meet the need of a broad and specific target audience. After all, budding musicians are increasing in number every year. Perhaps as you read this, a future rock giant is trying to play his first chord on a budget instrument.

Someone like this can be easily tempted by a new guitar. Especially when the mentioned value for money comes into play.

And finally: the matter of design. In the case of Arrow guitars, their looks play an enormous role, as they draw inspiration from iconic shapes that have been on the market for decades.

Let's be honest: the right sound is one thing. But for beginner musicians, who often can't appreciate the sonic qualities, the instrument's appearance is equally and perhaps even more vital.

Besides, when holding them in your hands, you have the feeling of dealing with actually well-made equipment. This applies to both basses and electrics.

Now Available for Sale!

The Arrow brand has found its path and continues to follow it consistently. This gives access to high-quality sound even to musicians without a large budget.

As a result, the number of satisfied guitarists continues to grow. And the newest models are the best testament to the brand's constant desire to expand.

Help your customers to conquer the stage – order Arrow guitars!