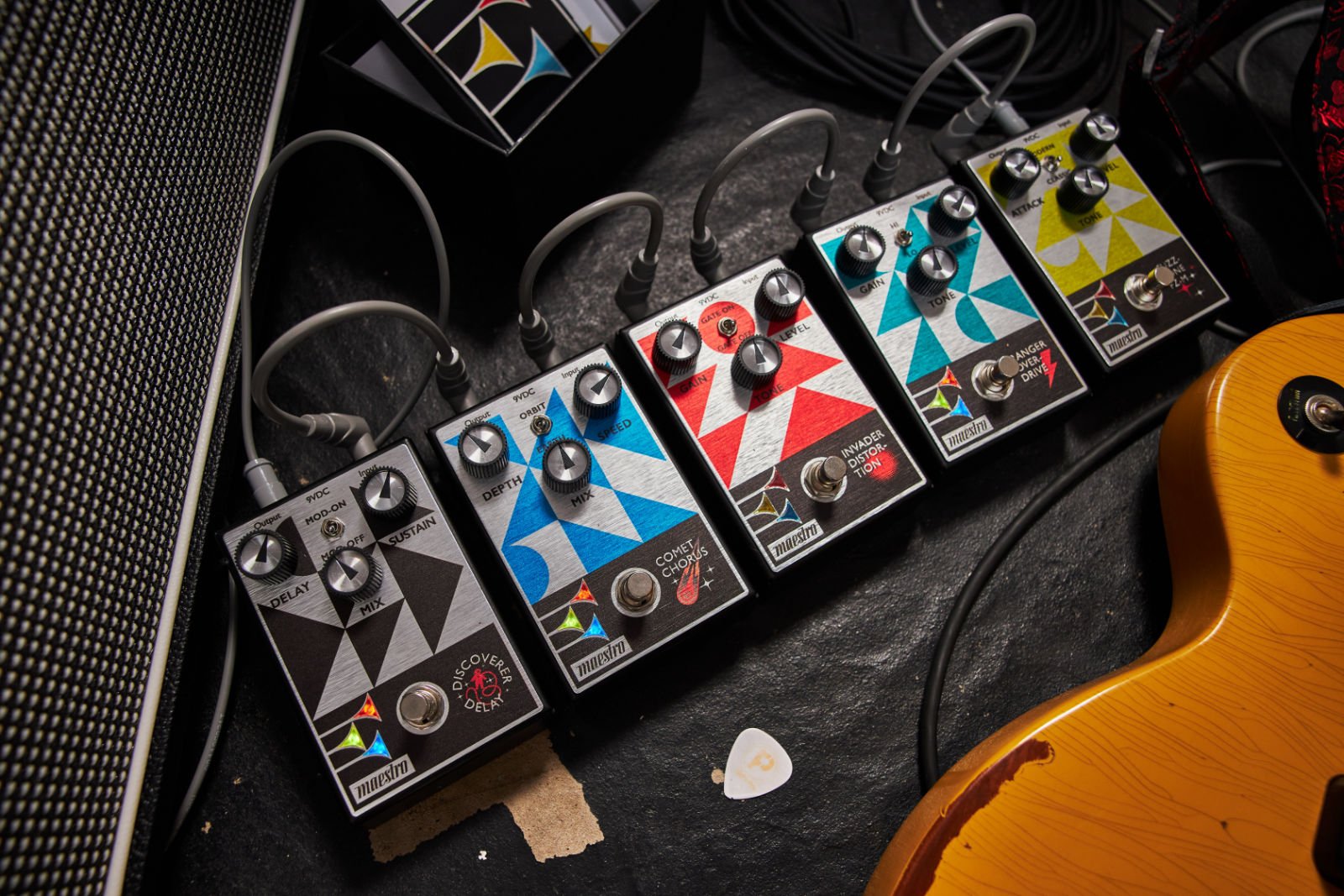 Like the entire music world, we've been waiting a long time for the return of the Maestro brand. But patience has paid off. The legendary manufacturer of effect pedals from the '60s and '70s is back with five new models accompanied by the innovative spirit of their predecessors.
And the best news? They're now available in our stock!
A Bit of History
Maestro debuted in 1962 with an effect called the FZ-1 Fuzz-Tone. Now it's considered iconic. But back in the days, it struggled to gain popularity among artists.
Everything was changed by Keith Richards, who recorded his guitar part on one of the most meaningful songs in music history using this particular effect pedal. We are, of course, talking about Rolling Stones' "(I Can't Get No) Satisfaction" from 1965.
It was a breakthrough for the brand. Soon, Maestro's effects also appeared in compositions of artists such as Pete Townshend (The Who), Robbie Krieger (The Doors), George Harrison (The Beatles)… They have been used by hundreds, thousands of guitarists from all over the world. Professionals and amateurs alike.
Unfortunately, the popularity of the products didn't help change the decision made in 1979. Maestro stopped manufacturing their effects and went dormant for decades.
"Dormant" but not closed forever. As it turned out, this wasn't the final chapter in the brand's rich history.
Triumphant Return in 2022
Since the beginning of Maestro, its products have accompanied guitars released by Gibson. And it was the initiative of Gibson management to bring Maestro back to life.
What's more, as we mentioned before, the legend is back with five new, innovative effect pedals.
Here they are:
Fuzz-Tone FZ-M

Comet Chorus

Discoverer Delay

Invader Distortion

Ranger Overdrive
The first of the models mentioned above draws attention the most since it's the direct successor to the famous FZ-1 Fuzz-Tone. But really, they all bring distinct value to a guitarist's everyday playing.
The demand for Maestro's products has never been higher. This is one of the most significant launches and arguably the biggest comeback of the year.
Want to learn more about Maestro's effects? Order and sell them at your place? Get in touch!